The All-New 2021 Kia Sorento Is Back: Bigger and Better Than Ever
There are many SUVs available to drivers from the Stevens Point area, but not many SUVs are ready that are quite as special as the all-new 2021 Kia Sorento. This SUV brings you a stylish exterior, a well-equipped interior, and a peppy engine to make driving all over the area more enjoyable and complete experience. We at Kocourek Kia in Wausau, WI are proud to help drivers find one of these incredible SUVs and get ready to enjoy every adventure going forward.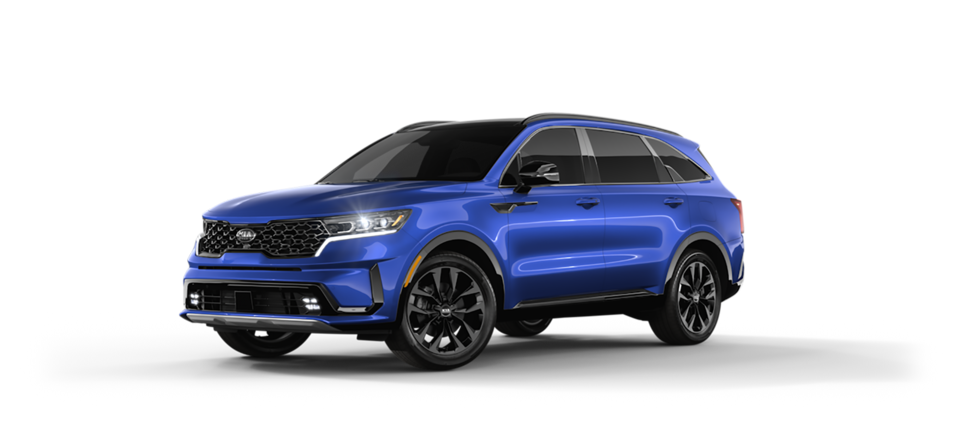 If you have been looking for an excellent three-row SUV that can be in your driveway by the end of the day, the new 2021 Kia Sorento is the choice for you! This SUV has been redesigned to deliver stunning looks, amazing power, and a gentle and comfortable ride. Inside, you will have the latest technology to facilitate your trips around Wisconsin Rapids, check out what we offer today!
What's New in the 2021 Kia Sorento?
The Kia Sorento is all-new for the 2021 model year. It is coming back from a full redesign, and we think that drivers will love many of the new features. Starting from the exterior design, the new Kia Sorento wears a new body that will have many heads turned on the road. Under the hood, there are two unique engines including a new 2.5L four-cylinder engine as standard equipment and a 2.5L turbocharged four-cylinder engine that is available on higher trim levels.
On the inside, this three-row SUV now has a more elegant design, and the cabin has grown a couple of cubic feet and now has more storage room for luggage. You will love the full list of standard features that the new Sorento has to offer. You also get a larger touchscreen and a very luxurious optional list. For safety, the new Kia Sorento now includes frontal collision prevention, lane monitoring assist, and a driver drowsiness monitor in its standard list.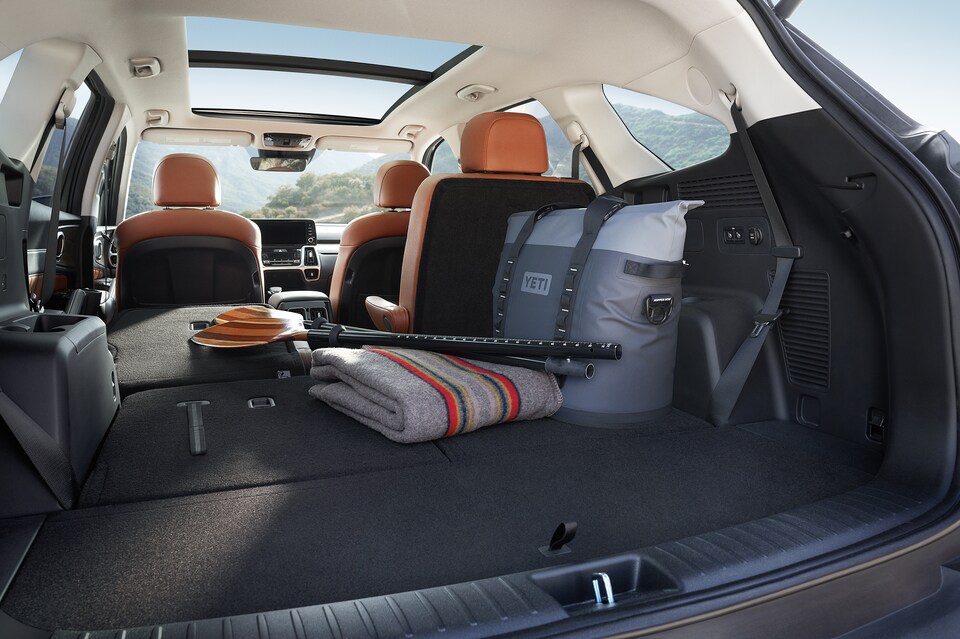 How Does the All-New 2021 Kia Sorento Perform?
The all-new Kia Sorento will be a champion on the roads of [GEO]. It will have two engine options, similar to its predecessor. But instead of the optional V6, there will be a 2.5L turbocharged four-cylinder engine. On the other hand, the base engine has also been improved and gains 6 more horsepower compared to last year's output. All models of the new Kia Sorento will be driven by a standard 2.5L four-cylinder engine capable of making 191 horsepower. It will be paired with a standard eight-speed-speed automatic transmission, and this engine is perfect for traveling around [GEO]. It offers ample acceleration as well as fuel economy, and the EPA rates it at 24/29 2.5L turbocharged four-cylinder engine that creates 281 horsepower and will share the same gearbox with the base. This is a much more thrilling engine, and if make passing and merging on the highways around Merrill, WI much easier!
What Does the Interior of the New 2021 Kia Sorento Look Like?
The fairy tale of the all-new Kia Sorento continues to its cabin. This is one of the most elegant three-row SUVs you'll find around Marshfield. The outside virtually does not exist in this cabin. Once you are inside, you'll get premium materials surrounding you and many features to keep you comfortable and engaged. The new Kia Sorento is made for seven passengers. However, if you prefer a more balanced configuration, you can have a pair of captain's chairs in the second row, reducing occupancy to six. All three rows provide maximum comfort, with the seats having enough padding and providing enough support and room to sit and stretch. It is also one of the few SUVs available that allows adults to sit in the third row. Moreover, you will have a maximum of 75.5 cu.-ft. of of storage room with the rear seats folded.
The new 2021 Kia Sorento is now available here at Kocourek Kia and we can't wait to show you this incredible SUV. Contact us or visit us today to get a better glimpse at the all-new Kia Sorento.
Want to Test Drive a Sorento? Let Us Know!
Hours
Monday

9:00AM - 7:00PM

Tuesday

9:00AM - 7:00PM

Wednesday

9:00AM - 7:00PM

Thursday

9:00AM - 7:00PM

Friday

9:00AM - 6:00PM

Saturday

9:00AM - 5:00PM

Sunday

Closed
See All Department Hours
Dealership Hours
Monday

9:00AM - 7:00PM

Tuesday

9:00AM - 7:00PM

Wednesday

9:00AM - 7:00PM

Thursday

9:00AM - 7:00PM

Friday

9:00AM - 6:00PM

Saturday

9:00AM - 5:00PM

Sunday

Closed
Parts Dept. Hours
Monday

7:00am-5:30pm

Tuesday

7:00am-5:30pm

Wednesday

7:00am-5:30pm

Thursday

7:00am-5:30pm

Friday

7:00am-5:30pm

Saturday

Closed

Sunday

Closed
Service Dept. Hours
Monday

7:00am-5:30pm

Tuesday

7:00am-5:30pm

Wednesday

7:00am-5:30pm

Thursday

7:00am-5:30pm

Friday

7:00am-5:30pm

Saturday

Closed

Sunday

Closed